" EVERYTHING'S POSSIBLE AND NOTHING'S NOT "
~ Richard Lawrence Belford ~

"An Inspirational Author whose heartfelt parables honor the memory of those dear to our hearts."
COMING SOON!
IT'S NOT GOODBYE, ITS SEE YOU LATER

2ND EDTION
"
THE BEST IS YET TO COME"
An inspirational book a
bout life, love and loss.
It's Not Goodbye, It's See You Later is a

full-color book that includes

; beautifully illustrated artwork, inspiring quotes and a collection of Richard Lawrence Belford's inspirational parables, accompanied by his stories behind their creation.

A parable by definition is a symbolic short story that illustrates or teaches some truth, religious principle or moral lesson.
Richard trusts that this book will not only help bring some small measure of solace to those grieving the loss of someone dear to their heart, but also stir some emotions in you that we've all felt; emotions that cast a much more encouraging and celebratory light not on a person's death, but on their life.

Now, although "It's Not Goodbye, It's See You Later" is about loss, it's also about the many lives, and love shared by families & friends. As just one of billions of people who have lived, loved and experienced loss Richard has dedicated the book to the memory, and written its forward as a tribute to his father. He hopes it makes him proud.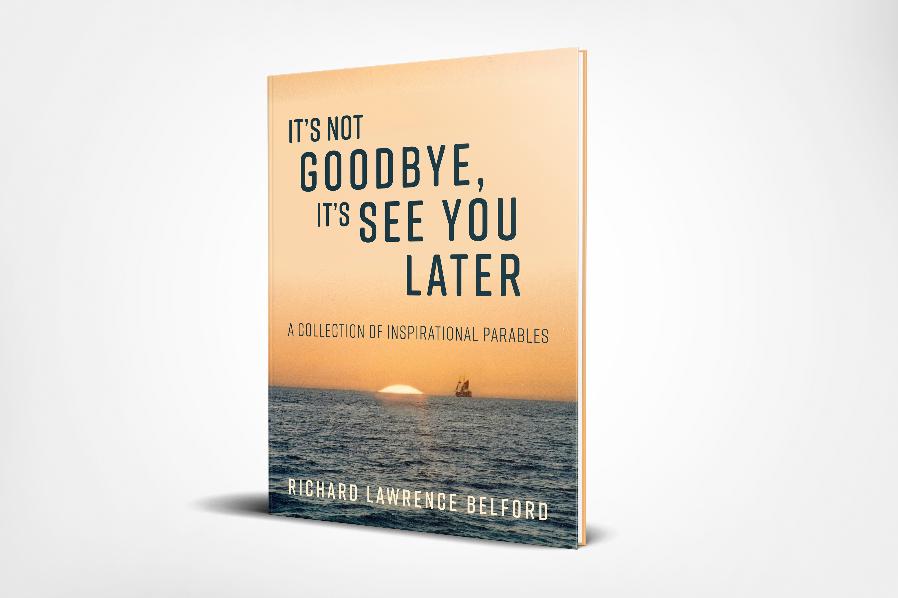 The book is published by innovative publisher GenZ Publishing and is available in a Paperback or Kindle edition on amazon.com in the United States, as well as worldwide in Australia, Brazil, Canada, France, Germany, Italy, India, Ireland, Japan, Mexico, the Netherlands and the United Kingdom at the following links: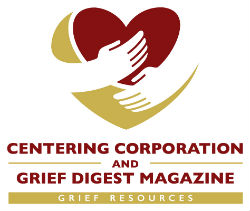 The Centering Corporation is the largest and oldest grief resource center in North America; Grief Digest magazine is a quarterly magazine that has gathered a remarkable group of writers to aid grieving people, families and caregivers through their journey.
~
Richard would like to thank and encourage everyone who has purchased a copy of "It's Not Goodbye, It's See You Later" from either Amazon, Barnes & Noble, Chapters Indigo or The Centering Corporation to further support the book by leaving a review.

He also invites you to follow him on Instagram and Twitter, like his Author's Facebook Page or visit the It's Not Goodbye, It's See You Later Facebook Page and join the increasing number of people who truly believe this book will inspire you to always say; "I'll see you later, instead of goodbye!"
IT'S NOT GOODBYE, IT'S SEE YOU LATER WILL INSPIRE YOU TO ALWAYS TRY AND SAY;
" I'LL SEE YOU LATER, INSTEAD OF GOODBYE "



© Richard Lawrence Belford and GenZ Publishing

GenZ Publishing invites you to turn up the volume and "Remember When"
with these inspiring quotes from It's Not Goodbye, It's See You Later.
Richard's inspirational illustrations were first published in the May 2007 issue of Max Publishing's Progressive Greetings Magazine; "The No.1 trade bible for everyone who is in the greeting card industry."

His writing has also been published in the September 2010, January 2011, July 2011 and June 2012 issues

of Mulberry Publication's Funeral Service Times; "The United Kingdom's largest circulation funeral magazine."
and his inspirational illustrations "If Not For You" and "Remember When" have both been published in
Funerals Today Magazine, of Philadelphia, Pennsylvania
His parables "A Mother's Work Is Never Done", "God Only Knows" and "Like Father, Like Son"

have also been published by Mountain Wings; "The world's largest inspirational email"
With over one million subscribers in a hundred and twenty-five countries.

In May 2011 Richard sent his poem "A Mother's Work Is Never Done" to The Duke Of Cambridge, Prince William,
whose reply from Saint James Palace thanked him for his thoughtful letter and beautiful poem.
In 2013 his artwork entitled; "In The Blink Of An Eye" was published on the 9/11 Memorial Artist's Registry.
"For additional information please visit this website's Testimonial's Page"

Richard's inspirational parables have also been published in numerous journals,
magazines & periodicals listed on this website's Publishing Credit's Page.
Richard invites you to follow him on twitter @RichardLBelford.
And check out his Facebook Page at: www.facebook.com/RichardLawrenceBelford