"We are all tied to the ocean. And when we go back to the sea, whether it is to sail or to watch, we are going back from whence we came." — John F. Kennedy


An inspirational book a
bout life, love and loss.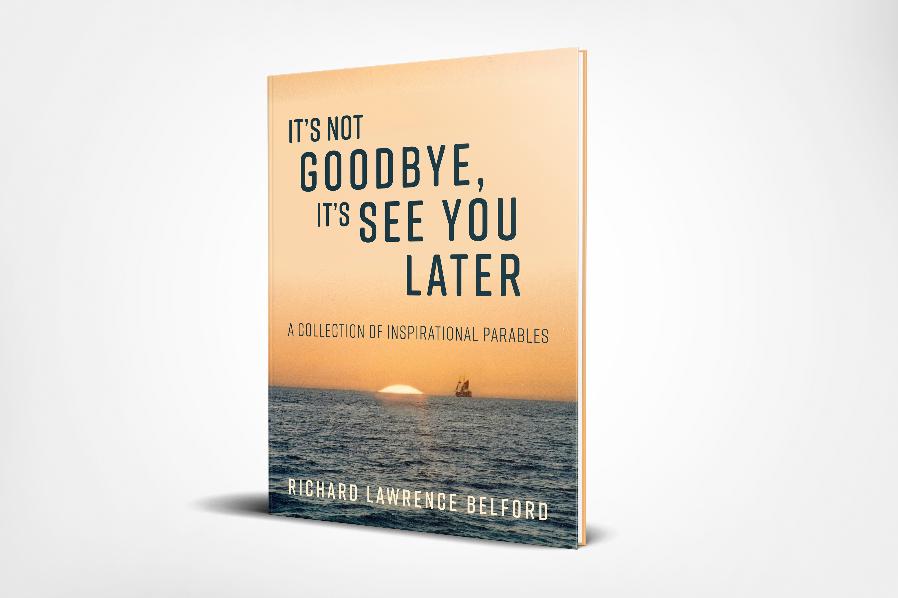 IT'S NOT GOODBYE, IT'S SEE YOU LATER WILL INSPIRE YOU TO ALWAYS TRY AND SAY;
" I'LL SEE YOU LATER, INSTEAD OF GOODBYE "

©2017 Richard Lawrence Belford and GenZ Publishing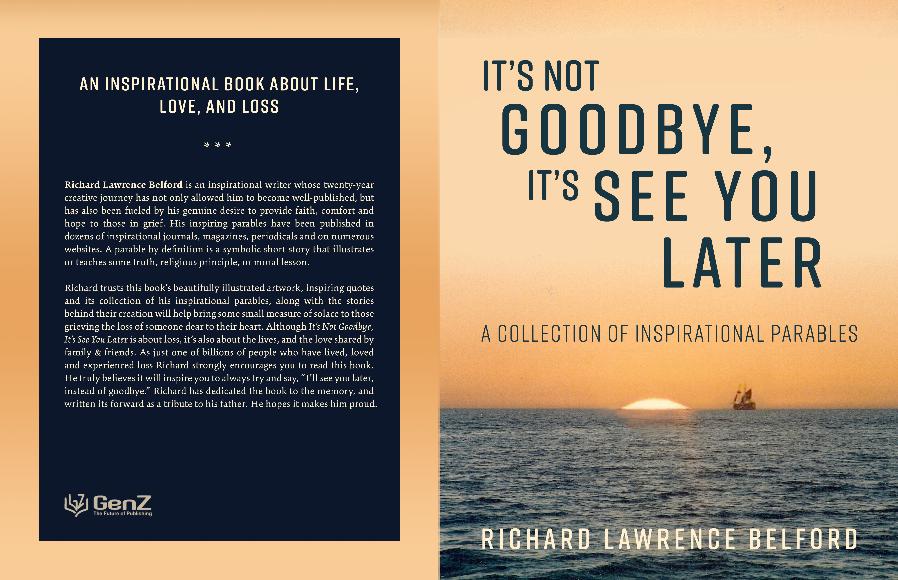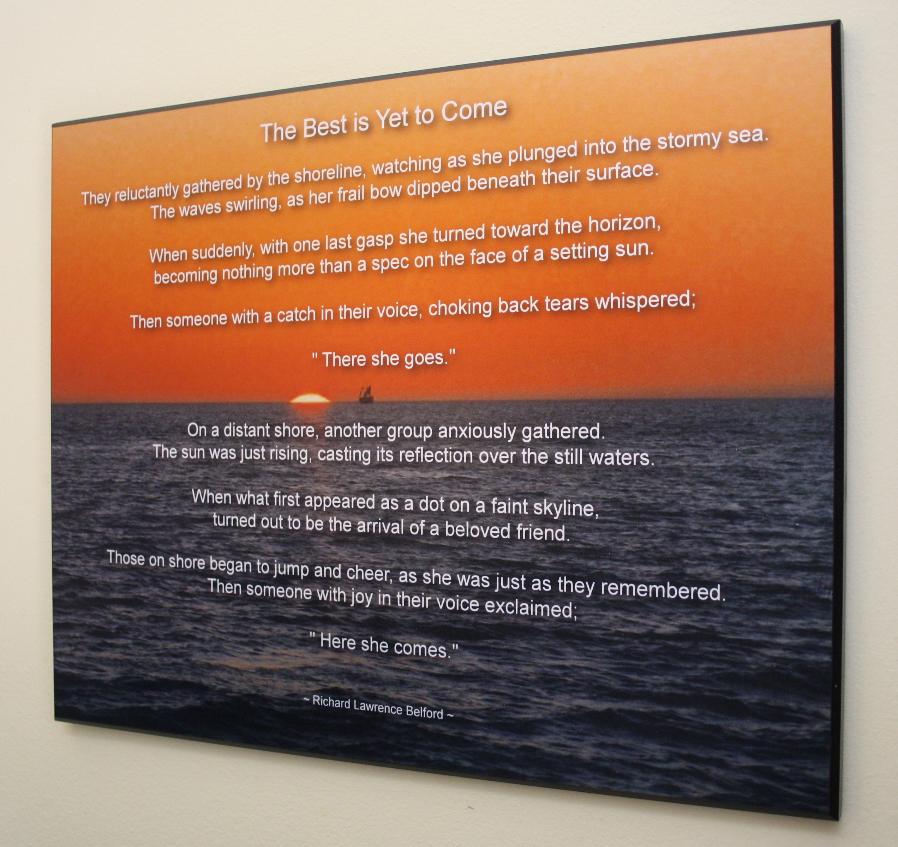 Richard's hope is to have his writings illustrated with photography on a collection of inspirational wall décor products and would like to partner with an international wall art designer, manufacturer & wholesale distributor. He can be contacted at: info@richardlawrencebelford.ca.